Faculty Advisors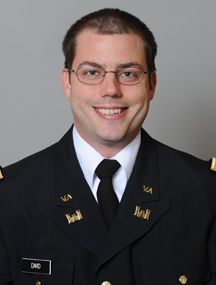 I have advised 42 undergraduates and high school students in applied and industrial mathematics projects with sponsors that include Calabzas Creek Research Inc. (Department of Energy Contractor), Goodyear Tire and Rubber Corporation, Baekaert Steel Corporation, The National Institute of Health, Johns Hopkins University Applied Physics Laboratory, The City of Lexington, and Valley Program for Aging Services.
I would love to advise any project that involves mathematical modeling or optimizing physical problems including design and process management. I have designed many computational tools for industry. I have a lot of experience in statistics and data mining as well.
Specific problems I have advised include:
Designing a tool to optimize the production of steel wire.
Building a data mining tool to predict the performance of tires before they are built.
Optimizing the design of a power amplifier used in satellite applications.
Creating software to optimally route meal delivery for the Valley Program for Aging Services.
Building a data mining algorithm to predict HIV patient health under various treatment regiments.
Creating a computational model to help the Navy determine the appropriate search patterns and asset usage to detect pirate activity.
Some of my recent projects deal with immunology and studying respiratory infections with bacteria such as Pseudomonas aeruginosa or determining what situations can cause inflammation even after a bacterial infection has been cleared. In the past I have worked with undergraduate students on many interdisciplinary projects in field such as:
Immunology

Studying Varicella zoster infections
Working with Staphylococcus aureus infections
Learning about calcium mediated T-cell activation

Population studies

Looking at the black bear population in Virginia and hunting regulations
Understanding Zebra finch mating preferences

Environmental Issues

Finding a quick way to determine the health of a stream
Studying mercury bioaccumulation in songbirds along contaminated streams
I appreciate the mathematics that is found in seemly nonmathematical mundane activities, as the author Roald Dahl once stated "the greatest secrets are always hidden in the most unlikely places."
Lee Dewald, PhD - Operations Research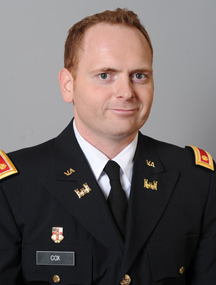 During my graduate studies I was involved in the mechanical modeling of nano-sized biological structures called vesicles. Recently, I have started working on an ecological model that determines the diet of a particular animal by analyzing the isotope levels in a tissue sample.

In the summer of 2012, I advised an AIM project that used energy data from the City of Lexington to create an end-user application that monitors energy consumption. Many real-worlds skills are gained from AIM projects such as this, including:
Programming
Application Development
Data Management, Visualization and Analysis
Energy Sustainability Awareness
Creating and Presenting Technical Presentations and Reports
Summary of Interests and/or Specialty:
Computational Modeling
Application Development
Major League Baseball Modeling
Numerical Analysis
Randy Cone, PhD - Mathematics