Cadets Work Towards Proficiency
LEXINGTON, Va., Apr. 25, 2022—Since November, several cadets have been working toward the German Armed Forced Proficiency Badge (GAFPB), a decoration which requires the completion of six physical and military events.
Under the direction of German officer Hauptfeldwebel (Master Sergeant) Christian Bensch, Lt. Col. Bill Bither, marksmanship director, and cadet range safety officers, more than 20 cadets demonstrated their pistol shooting prowess last week at the firing range on north post. Cadets were scored as they fired at targets while standing from three distances.
Upon completion of the tests, cadets can display the badge on their VMI uniform and U.S. Army uniform.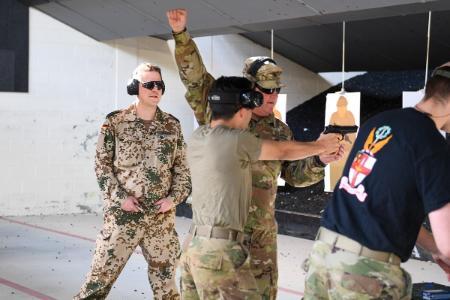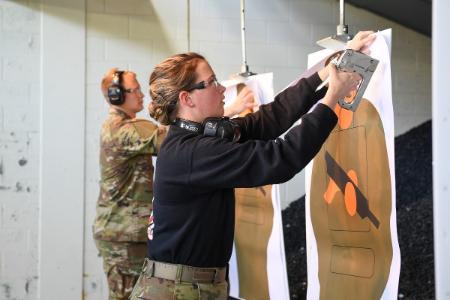 Eric Moore
Communications & Marketing
VIRGINIA MILITARY INSTITUTE