Brodie To Be Heard on Public Radio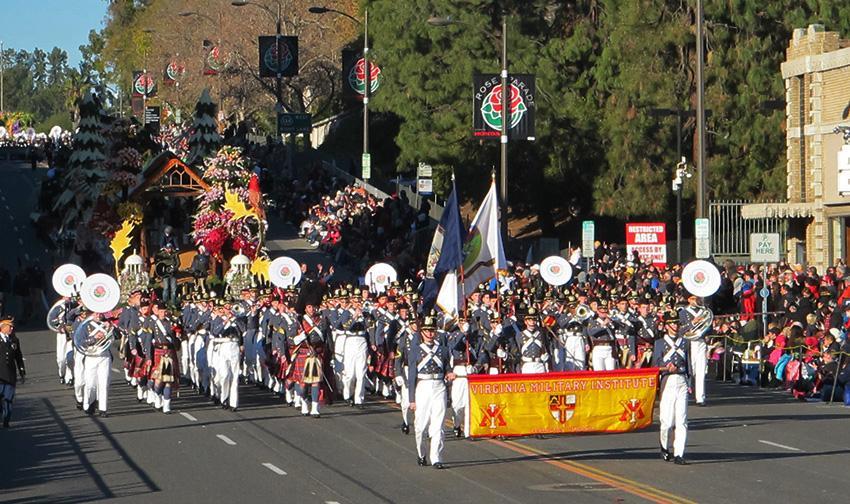 LEXINGTON, Va., Dec. 16, 2016 – Col. John Brodie, director of the VMI Regimental Band and Pipe Band, will be heard on the public radio show With Good Reason from Dec. 24 to 30.
The episode, "Here We Come A-Caroling," will repeat last year's segment featuring a discussion with Brodie on the band's appearance in the 2016 Rose Bowl Parade in Pasadena, California.
Also on the show will be James Madison University's all-female a cappella group Note-oriety, singer and accordionist Flory Jagoda, vocalist Lisa Edwards-Burrs, ethnomusicologist Anne Rasmussen, and poet Tim Siebles.
The show can be heard in the local area as follows: Sunday, Dec. 25, at 2 p.m. on Radio IQ in Charlottesville at 88.5, and Roanoke at 89.7 and on Wednesday, Dec. 28, at 3 p.m. on WMRA in Charlottesville at 103.5, Harrisonburg at 90.7, Lexington at 89.9, and Winchester at 94.5.
With Good Reason is sponsored by the Virginia Foundation for the Humanities. Audio files of the full program and its companion news feature will be posted later this week to the With Good Reason website at http://withgoodreasonradio.org/episode/here-we-come-a-caroling/.
-VMI-