Tom Watjen '76 to Speak on Leadership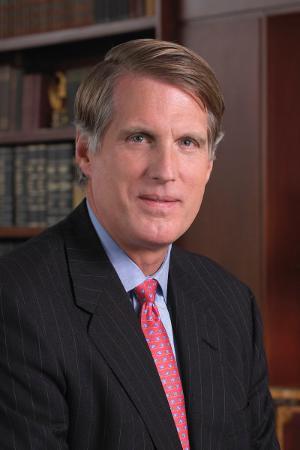 LEXINGTON, Va., Feb. 17, 2017 – Thomas Watjen '76 will present a lecture, "Leadership in a Dynamic and Changing World," in Virginia Military Institute's Gillis Theater at 11:15 a.m. on Monday, Feb. 20.
Watjen currently serves as non-executive chairman of the board of Unum Group, which is a leading provider of disability, life, and accident insurance, and serves on the board of directors of SunTrust Banks. Watjen served as the president and CEO of Unum from 1994 to 2015.
Prior to his time at Unum, Watjen was a managing director at Morgan Stanley & Co., was a partner with Conning & Co., and worked in the investment and corporate finance areas of Aetna Life and Casualty.
Watjen's talk is part of the Roberts Lecture Series on Free Enterprise, which has brought prominent American business and academic leaders to speak to the VMI Corps of Cadets and to the public since 1997. It is sponsored by the John W. and Jane M. Roberts American Free Enterprise Program.
The lecture is free and open to the public.
–VMI–