VMI Ranked Among Top Public Colleges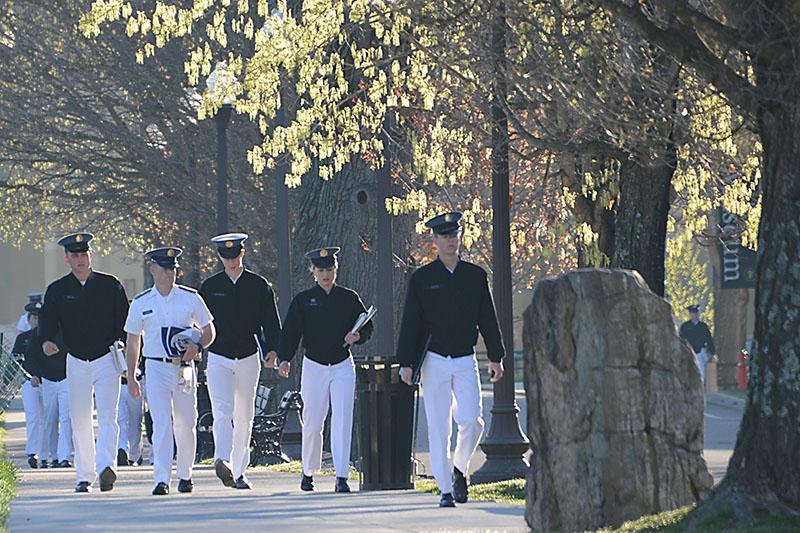 LEXINGTON, Va., April 6, 2017 – Virginia Military Institute is ranked 45th out of nearly 500 four-year public colleges and universities nationwide in a report released this week by Business First magazine. VMI's 2017 ranking by Business First is up sharply from 58th last year.
The only Virginia schools placing higher in the rankings were the University of Virginia (4th), the College of William & Mary (10th), and Virginia Tech (33rd). James Madison University was ranked 49th, while the George Mason University was ranked 50th.
The University of Michigan emerged as this year's national leader, followed by the University of North Carolina and the University of California-Berkeley.
Business First's rankings are based on a wide sampling of data from the National Center for Education Statistics and the U.S. Census Bureau's American Community Survey. Those statistics were used to identify the institutions of higher education that offer the best educational experiences to their students. Only public schools were considered because they generally offer the most affordable path to a bachelor's degree.
Factors considered included, but were not limited to, the selectiveness of the admissions process, retention and graduation rates, earnings by alumni, campus resources, and tuition and housing costs.
Business First is a Buffalo-based publication owned by American City Business Journals Inc. ACBJ, the nation's largest publisher of local business news and information, is headquartered in Charlotte, N.C.
-VMI-