New Stadium Bag Policy in Effect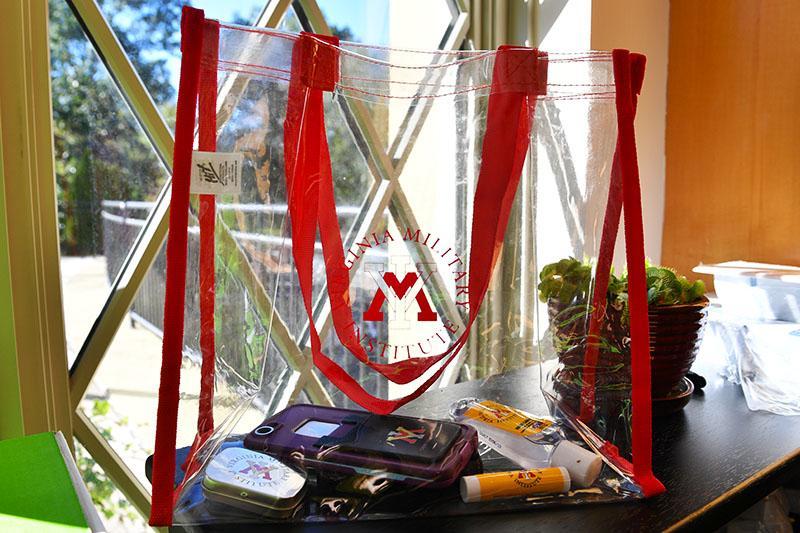 LEXINGTON, Va., Oct. 19, 2017—Starting with VMI's homecoming football game against Western Carolina this weekend, the Institute will be utilizing a new clear bag policy at Foster Stadium, similar to policies at other NCAA games nationwide.
Only clear bags smaller than 12 by 12 inches or opaque bags smaller than 4.5 by 6.5 inches will be allowed inside the stadium during games. Purses larger than a clutch, coolers, briefcases, backpacks, fanny packs, cinch bags, luggage of any kind, computer bags, camera bags, diaper bags, and grocery bags will be prohibited inside the stadium.
Binoculars, phones, cameras, and other items can be carried into the stadium without a bag.
Approved bags include tote bags made of clear plastic, vinyl, or polyvinyl chloride (PVC) and no larger than 12 by 6 inches; freezer bags up to one gallon in volume; small clutch bags. Each person entering the stadium will be allowed one approved clear bag and a small clutch bag.
The new policy will streamline and speed movement at the entry process. Fans carrying bags that do not meet the criteria will be told to return the bags to their vehicles.
The policy does not restrict items that you normally bring to a game but does limit the type of bags carried into the stadium. Alcohol and weapons are strictly prohibited.
Exceptions will be made for necessary medical equipment carried in special containers.
For more information, visit www.vmi.edu/gameday.
-Ashlie Walter
—VMI—