2018 Alumna Selected for Prestigious Scholarship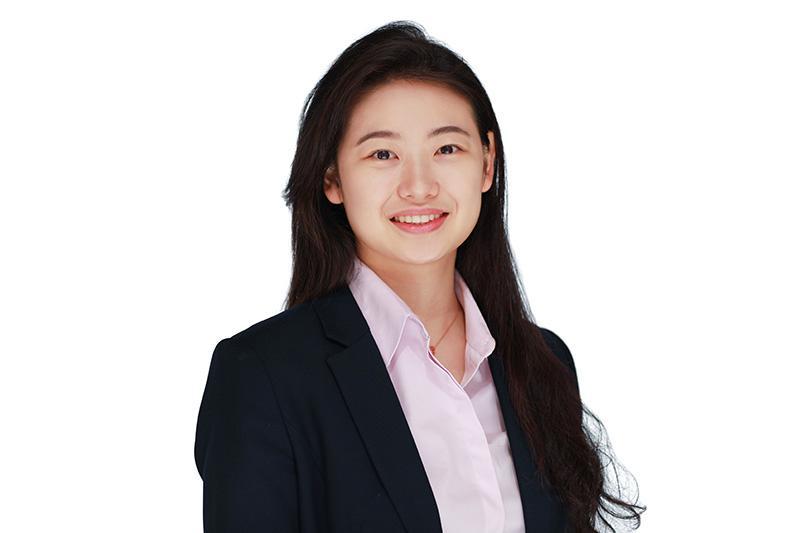 LEXINGTON, Va., Dec. 5, 2019—A member of the Virginia Military Institute Class of 2018 has been named as one of approximately 150 Schwarzman Scholars worldwide for 2021.
Through the Schwarzman Scholar program, Tze Ting (Alice) Chiu, a distinguished Institute graduate with a major in economics and business and a minor in applied mathematics, will earn a one-year master's in global affairs from Tsinghua University in Beijing, China. She was among those selected from more than 4,700 applicants overall and 400 finalists.
Now in its fourth year, the Schwarzman Scholar program, named for billionaire financier Stephen A. Schwarzman, CEO of the Blackstone Group, is modeled upon the well-known Rhodes scholarship program.
The program's goals include preparing future leaders to meet the geopolitical challenges of the 21st century and helping them to understand the economic, political, and cultural factors contributing to China's increasing importance as a global power. Schwarzman Scholars, who come from a variety of professional backgrounds, are selected on the basis of their leadership qualities and ability to bridge cultural and professional differences.
During her time at VMI, Chiu, a native of Hong Kong, took full advantage of the opportunities available to her both on and off post. During her 2nd Class year, she was one of three presidents of the Cadet Investment Group, which manages a small amount of money for the VMI Foundation Inc. She held leadership positions as a public relations staff corporal and as a battalion operations sergeant. In addition, she was a member of the NCAA women's rifle team.
Away from post, she studied at both the University of Oxford and Columbia University and interned at both the Federal Reserve Bank of Richmond and the investment banking firm Goldman Sachs. She is now working as a financial analyst for Goldman Sachs in Hong Kong.
In his letter of recommendation in support of Chiu's application for the Schwarzman program, Brig. Gen. Robert "Bob" Moreschi, who was chair of the economics and business department while Chiu was a cadet, stressed Chiu's intellectual curiosity and determination as key factors setting her apart from her peers.
"Her key distinction was that no one, and I truly mean no one, outworked her," wrote Moreschi, who is now deputy superintendent for academics and dean of the faculty. "She wanted to comprehend the material not simply to earn an 'A' but to deeply and earnestly understand the course topics."
Moreschi also noted that Chiu had an elusive factor—grit—allowing her to succeed both in the male-dominated worlds of the Institute and global finance.
"When I reflect on my many interactions with Ms. Chiu, one word that comes frequently to mind is 'grit,'" he wrote. "For me, grit is a key ingredient that distinguishes the achiever from the many talented persons who seem to not make effective use of their talents."
Chiu, along with other class of 2021 Schwarzman Scholars, will begin her graduate studies in Beijing in August 2020.
-VMI-