Smythe to Speak on With Good Reason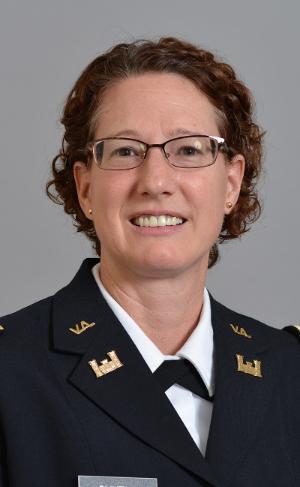 LEXINGTON, Va., Nov. 25, 2019—Lt. Col. Ashleigh Smythe, associate professor of biology at Virginia Military Institute, will discuss the miraculous migration of nematodes, tiny worms, to California after the 2011 tsunami in Japan on public radio's With Good Reason Nov. 29 – Dec. 5.
Smythe's segment will be part of a program entitled "Science Out in the World" featuring other science professors from Virginia college and universities sharing unique discoveries of their research. In addition to Smythe, others heard on this show will be Alix Fink, of Longwood University; Ben Casteel, of Virginia Highlands Community College; Kathleen Alexander, of Virginia Tech; and Zhijan Tu, also of Virginia Tech.
In Lexington, the show will air Sunday, Dec. 1, at 3 p.m. and Wednesday, Dec. 4, at 8 p.m. on WMRA 89.9 FM. In Charlottesville, it can be heard at the same times on WMRA 103.5 FM, and also at 2 p.m. Sunday on Radio IQ 88.5 FM. In Harrisonburg, With Good Reason airs at the same times on WMRA 90.7 FM.
With Good Reason is sponsored by the Virginia Foundation for the Humanities. Audio files of the full program and its companion news feature will be posted later this week to the With Good Reason website at https://www.withgoodreasonradio.org
Read more about Smythe's research: Natural History In the Lab
-VMI-