High Schoolers Learn Arabic at VMI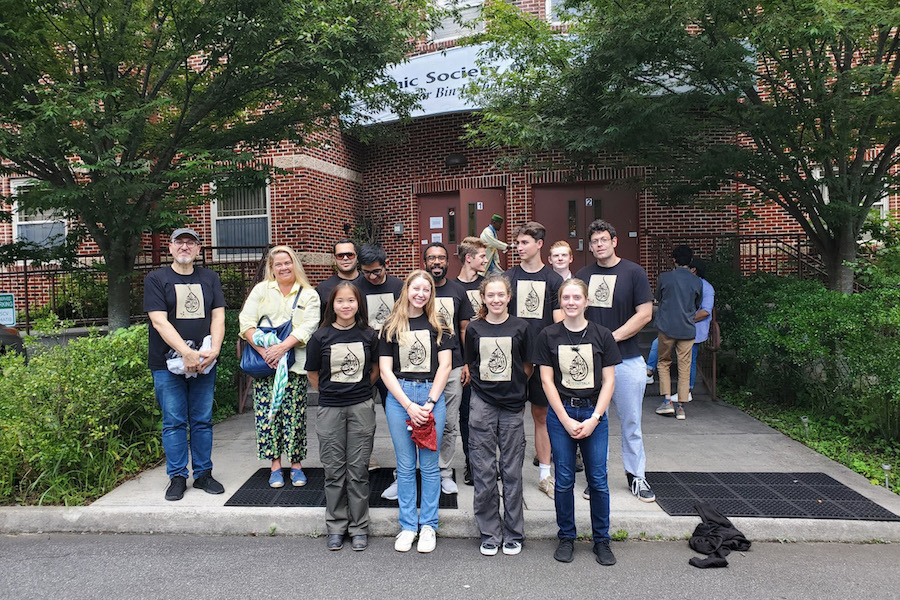 LEXINGTON, Va. Sept. 5, 2023 — A group of high school students and Virginia Military Institute cadets had the opportunity to learn Arabic over the summer, thanks to a $141 thousand grant called STARTALK funded by the National Security Agency (NSA) to the Department of Modern Languages and Cultures at VMI.
The program called, "Exploring the Madina" (Arabic word for city) revolved around a simulated study abroad experience in Ifrane, Morocco. It took complete beginners to the intermediate level of Arabic. Students gained culture proficiency through guest speaker, Hasan Minyawi, an Arab musician who appeared on the television programs, "Arab Idol" and "Britain's Got Talent." Students participated in an Arabic cooking class where they cooked and ate Moroccan style food, and recreated part of a festival that occurs annually in Fes, Morocco called "Mousem Idris Ali." Students watched two subtitled movies, one about Moroccan society and the other about the significance of the Western Sahara. The last day of class included a trip to AL Basha, a restaurant in Charlottesville that offers Mediterranean food.
According to Maj. Jason W. Schroepfer, assistant professor and Arabic instructor at VMI, and director for the grant, proficient Arabic speakers are in high demand for several reasons. "The United States is engaged politically, militarily, and economically in the Middle East and North Africa, and Arabic is the fifth most spoken language in the world. Any student who chooses to learn Arabic will have an advantage in acquiring a good paying job," said Schroepfer.
In addition to Schroepfer, the program instructors included VMI faculty members, Mohammed Y. Shihab and Mohamed Echkaou, along with Dr. Mohammad Abu Shuleh, senior lecturer in Middle East Studies at Dickinson College in Carlisle, Pennsylvania.
During the fall and spring semesters, classes will meet for 90 minutes per week. Cultural events will be held throughout the span of the program, which concludes May 2024. The program is open to current high school sophomores, juniors, seniors, and college freshman as of the 2023-2024 school year. Applications for next summer's program will be accepted beginning in October and participants will be selected in February.
Marianne Hause
Communications & Marketing
VIRGINIA MILITARY INSTITUTE