Psychology
Psychology is the scientific study of human behavior and the mental, emotional, and physical processes associated with behavior. 
Students drawn to psychology must be willing to extend the boundaries of their knowledge about human behavior, develop mature and ethical values, learn to distinguish between valuable and trivial information, and acquire the broad perspective necessary to influence and shape the world around them.
Students gain a solid knowledge of psychological terms, concepts, theories, methods, and issues. They develop the ability to gather and synthesize information from a variety of sources, inside and outside the classroom, and learn about the human condition.
---
Degrees and Programs
Major(s): Psychology
Degree(s): Bachelor of Science (B.S.)
Minor(s):
---
Psychology in the News
Find out more about the department's cadets and faculty in recent VMI news.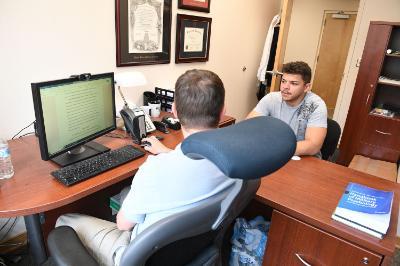 SURI: Transformational Leadership Among VMI Cadets and the Psychological Motivation Link
Leadership is one of the foundations of Virginia Military Institute. The concept is something Anthony Cruz Fernandez-Grimes '25 is exploring for his summer research project.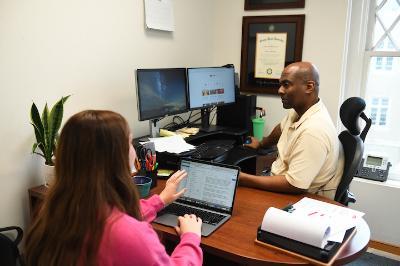 SURI: Exploring the Link Between Athletes, Family Influence, and Anxiety Scores
This summer, Caragh Osborne '24 is conducting a study focused on anxiety symptom scores among athletes and non-athletes, examining the impact of family influence on the decision to attend college and its potential correlation with anxiety levels.