Psychology
Psychology is the scientific study of human behavior and the mental, emotional, and physical processes associated with behavior. 
Students drawn to psychology must be willing to extend the boundaries of their knowledge about human behavior, develop mature and ethical values, learn to distinguish between valuable and trivial information, and acquire the broad perspective necessary to influence and shape the world around them.
Students gain a solid knowledge of psychological terms, concepts, theories, methods, and issues. They develop the ability to gather and synthesize information from a variety of sources, inside and outside the classroom, and learn about the human condition.
---
Degrees and Programs
Major(s): Psychology
Degree(s): Bachelor of Science (B.S.)
Minor(s):
---
Psychology in the News
Find out more about the department's cadets and faculty in recent VMI news.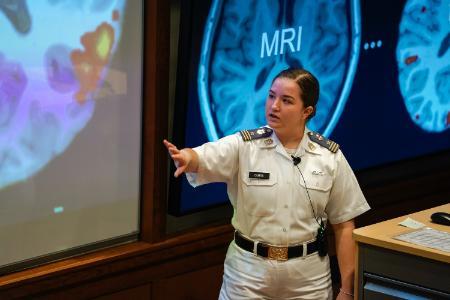 Dyslexic Cadet Focuses Research on ADHD and Dyslexia for Honors Week Presentation
Claire Curtis focused her Honors Week discussion on two fairly common learning differences: ADHD, which is characterized by hyperactivity, inattention, and impulsiveness; and dyslexia, a disorder personal to Curtis, and characterized by issues in reading, writing, and understanding written language.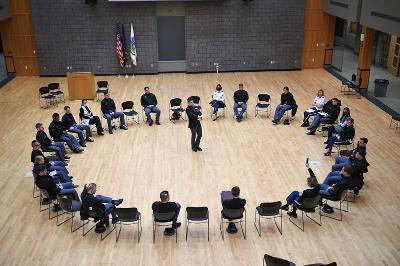 VMI Promotes Civil Discourse Through Debate Program
VMI has been designated as one of only ten colleges in the nation to be named a "Community of Practice" from Braver Angels, a nonprofit organization dedicated to promoting civil discourse, in their College Debates and Discourse Program, through a grant from the John Templeton Foundation.