Current Cadet Aid to Study Abroad
You can use your financial aid award while you study abroad, as long as you attend an approved program. Your financial aid account will pay for your education as if you were present at VMI.
The first step for VMI students interested in studying abroad is to contact the Office of Global Education at (540) 464-7421 and the respective ROTC scholarship program coordinator.
Cadets may use their financial aid award (e.g. loans, scholarships, grants etc.) for approved study abroad. Return the respective program verification form at the financial aid office (307 B Letcher Avenue) to be completed by our office and submit a copy of your study abroad invoice.
While studying abroad, your financial aid account pays just as it does while you are present at VMI. Cadets are responsible for any balance due. Deadlines for completing paperwork and approval of study abroad program:
Spring study abroad: Before leaving for Thanksgiving furlough
Summer/Fall study abroad: Before leaving for Spring furlough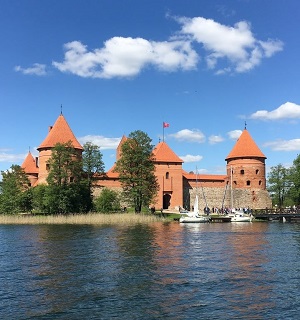 There are some opportunities that may be once in a lifetime, and studying abroad while an undergraduate student is one of them.