Biology
The biology department provides focused studies in the biological sciences to prepare students for careers in medicine and other health professions, field work related to conservation and ecology and other technical pursuits including graduate school. Our flexible curriculum allows for specializations that match cadet interests.
Our department houses a diverse and highly qualified faculty including the post-wide pre-health advisor who guides interested cadets into the wide range of health professions.
Our faculty believe interaction in the classroom, laboratory, and on an individual basis is critical in the development of successful biology majors. Class sizes are small, laboratories accompany most courses, advising is individual, and undergraduate research is encouraged.
What you can do with a biology degree:
Professional schools: medical, dental, veterinary or graduate
Health professions: physical or occupational therapy, pharmacy, nursing, physician's assistant, optometry
Other careers: forensics, laboratory or environmental technician, pharmaceutical sales, conservation or wildlife officer, military intelligence, biosecurity, science education, medical transcription, environmental or patent law
The possibilities are endless
---
Degrees and Programs
Major(s): Biology
Degree(s):
Minor(s):
Opportunities:
Pre-med focus
Medical school partnership to allow guaranteed acceptance for qualified cadets
Honors in Biology
Summer fellowship support for undergraduate research
Department endowment monies for cadet research
Study abroad programs
---
Biology in the News
Find out more about the department's cadets and faculty in recent VMI news.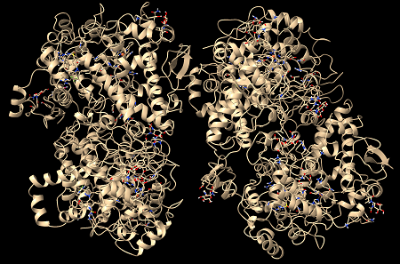 Computer Software Brings Wonderment and Support to Chemistry
Visualizing three-dimensional (3D) molecules on a two-dimensional piece of paper can be a struggle for any chemistry student. Lt. Col. Dan Harrison '05, associate professor in the Department of Chemistry, used his experience with research software to find a tool to address this challenge.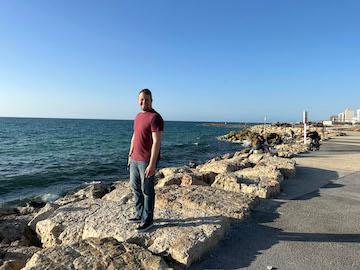 Soybean Research Project Taken Abroad During Spring Furlough
Entering Virginia Military Institute, Chris Kushner '24 signed up for a Biology 111 class with Col. Anne Alerding. Little did he know that when he was asked to join a research project, it would be something he would continue throughout his time at VMI.