Department Activities
On Wednesdays at noon the biology faculty and their undergraduate researchers gather for lunch and to discuss the progress of their work. Students make both informal and formal presentations throughout the summer. In addition, outside speakers in the various fields of biology come to talk about their research and professional interests. Many of the outside speakers are VMI alumni.
This is a great opportunity for our majors to get to know the faculty better and to appreciate discoveries in biology.
The Dr. Fred C. Swope Summer Scholars Program is an intensive, eight-week program that introduces selected students to the scientific method, research design and data analysis, data presentation, use of sophisticated laboratory instruments, and independent research.
Each student conducts a research project under the guidance of a faculty mentor. This research is at the "cutting edge" of science, and several publications have resulted from these projects.
Normally, cadets are selected to participate in this program between their 2nd and 1st class years.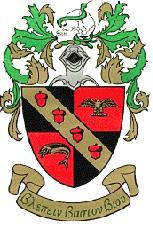 Beta Beta Beta is a society for students, particularly undergraduates, dedicated to improving the understanding and appreciation of biological study and extending boundaries of human knowledge through scientific research. Since its founding in 1922 by Dr. Frank G. Brooks, more than 200,000 persons have been accepted into lifetime membership, and more than 553 chapters have been established throughout the United States and Puerto Rico.
TriBeta at the Virginia Military Institute, Psi Omicron Chapter, was established in 2004. Chapter members are involved with service projects and field trip activities. Our local chapter students also sponsor several speakers during the academic year at our department student/faculty colloquium.
Qualifications for membership:
Members must be a biology major with a minimum of a 3.0 cumulative GPA as well as a minimum of a 3.0 biology GPA and have completed an upper-level biology course.
For more information about TriBeta at VMI, contact:
Maj. Ashleigh Smythe
Assistant Professor of Biology
Phone: 540-464-7934
Each semester faculty and students organize a series of monthly activities at 1100 hours when the entire department meets. Such activities include:
Faculty, student, and guest speakers
Career talks
Dissemination of important department and Institute information