Leader in Residence
General J. H. Binford Peay III '62 Leader-in-Residence
Named in honor of VMI's 14th Superintendent General J. H Binford Peay III '62, the VMI Leader-in-Residence (LIR) program is an important part of the Center's efforts to educate, engage, and inspire cadets, faculty, and staff to develop as leaders.
The Leader-in-Residence program brings to post people of stature within their fields whose distinguished careers exemplify the citizen-soldier model. Their residency amounts to a two-week visit over the course of the academic year. They interact primarily with cadets in various formal and informal settings, including the classroom, in barracks, and during athletic activities such as club sports. This individual gives the keynote address at the Superintendent's Leadership Dinner and also meets with the faculty and staff.
The "residency" aspect of the program allows cadets and faculty to explore the full range of leadership issues the leader has faced during their career. Both the LIR and members of the VMI community benefit from a mutual exchange of ideas to test their understanding of leadership concepts, explore how these concepts have been used in practice, and investigate the broad range of challenges leaders face today.
---
2023-24 Leader-in-Residence: Brig. Gen. (Ret.) Chris Burns
36-year Army Veteran - Special Forces Officer - Corporate Coach - Experienced leader in the nonprofit and corporate sectors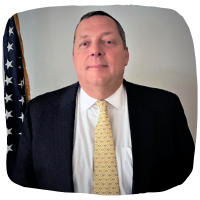 Brig. Gen. Chris Burns, U.S. Army, Retired, commissioned in 1987 as a distinguished graduate of the Reserve Officer Training Corps program at the University of Connecticut. Upon graduation, he transferred to the Rhode Island Army National Guard and began training to become a United States Army Special Forces Officer. He has successfully served in numerous assignments within special operations throughout his 30-year career, including working at operational detachment, company, battalion, and brigade level, as well as numerous theater special operations commands, Joint Special Operations Task Force, U.S. Special Operations Command, and the Joint Staff. Brig. Gen.Burns has previously deployed in staff and command positions supporting Operation Enduring Freedom. Brig. Gen. Burns most recently served as the Assistant Commanding General, U.S. Special Operations Command Central, MacDill Air Force Base, Florida, from August 2014 to July 2016. He previously served as the Assistant to Vice Commander,U.S. Special Operations Command from January 2014 to August 2014. Brig. Gen. Burns completed 36 years of service culminating as the Commander, Special Operations Command North, Peterson Air Force Base, Colorado.
As the IWC's Senior Advisor, Burns brings over 34 years of experience as a trusted advisor and confidant to executives, management teams, organizational partners, and relevant staff. Burns delivers inspirational leadership by leveraging expertise developed in a stellar military career as an Army Commanding General, Green Beret, and strategic partner while enabling the development of innovative solutions by collaborating with key stakeholders in achieving aggressive objectives. Key competencies include virtual/in-person training, project management/analysis, strategic planning/growth,team/stakeholder collaboration, talent selection/development,communication/organizational influence, team leadership, coaching/mentoring, program development, as well as delivery and execution.
Burns' educational background includes a master's degree in strategic studies from the U.S. Army War College in 2009, a master's degree in business administration from Western Connecticut University in 2006, and a bachelor's degree in economics/political from the University of Connecticut in 1987. Burns is also a member of the National Guard Association of the United States, Special Forces Association, Association of United States Army, and Army National Guard Bureau.
---
Previous Leaders-in-Residence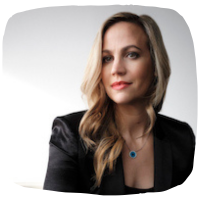 Ms. Tracy Walder,
2022-23
Former CIA officer and FBI special agent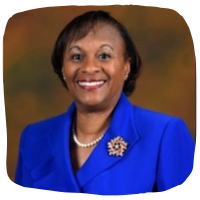 Lieutenant General (Ret.) Gwen Bingham, U. S. Army, 2021-22
U. S. Army retired 3-star General, 38-year career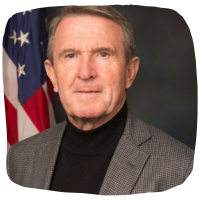 Gen. Richard "Butch" Neal, USMC (Ret.), 2020-21
Decorated veteran, author, and corporate leader
---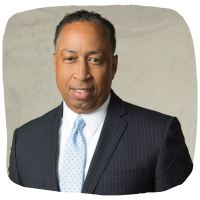 Gen. (Ret.) Dennis Via, U.S. Army, 2019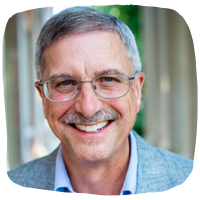 Ambassador (Ret.) David C. Litt, 2018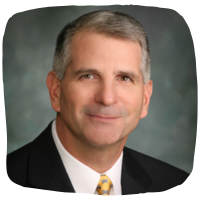 Michael L. Oates, Lockheed Martin, 2017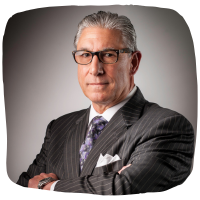 Lieutenant General Frank Libutti, USMC (Ret.), 2016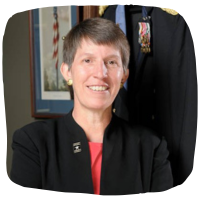 Brigadier General (Ret.) Rebecca S. Halstead, 2015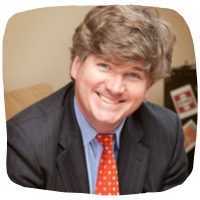 Ed Walker, CityWorks(X), 2014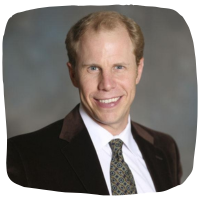 Christopher Gergen, Forward Impact Solutions, 2013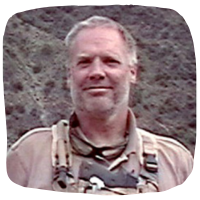 Capt. Perry F. "Pete" Van Hooser, U.S. Navy (Ret.), 2012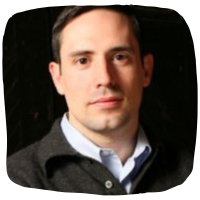 Craig Mullaney, USAID, 2011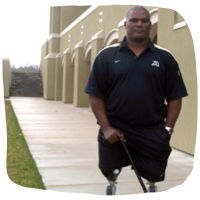 Lt. Col. Greg Gadson, U.S. Army, 2010