Upcoming Events
Scheduled Events Offered by the Center for the 2023-24 Academic Year:
In-Person 2023-24 Schedule:
Oct. 18

Courageous Leadership Speaker:

Benjamin Anthony,

Co-Founder & CEO of The MirYam Institute - No registration required, open to public

Oct. 30-31, 14th Annual Leadership & Ethics Conference — Leading During Crises: Culture, Conflict, Collaboration
Jan. 10-12, 2024, Marshall Leaders of Character Workshop, A 2 1/2 day leader development workshop for mid-level leaders, registration open to public
Feb. 6, 2024, Courageous Leadership Speaker: Mark Polymeropoulos, retired from senior intelligence service in the CIA and author of "Clarity in Crisis: Leadership Lessons from the CIA."
Feb. 23-24, 2024: Commonwealth Cyber Fusion & Virginia Cyber Cup Competition
April 9-11, 2024: 34th Annual Environment Virginia Symposium
2023-24 Virtual Offerings:
Virtual Leadership Engagement Programming (VLEP) will take place on the Center's social media platforms, where we will feature posts on our Center's annual theme of "Adapting to Complex Situations" with the hashtag #adaptiveleaders.
---
Join the Conversation!
Connect with the CLE on social media.
---
Courageous Leadership Speakers Series
Featured "courageous leaders" come to post to engage with cadets, staff, and faculty, providing their personal insights. These speaker events are also open to the general public.
Their role as influencers helps support our mission of enhancing the VMI community's leadership development journey and raising the Institute's profile to a broader national audience.
An evening with Benjamin Anthony, Co-Founder and CEO of the MirYam Institute
Wednesday, Oct. 18, 2023, at 7:45 p.m.
Co-sponsored by the Office of Diversity, Opportunity, and Inclusion
As Co-Founder & CEO of the MirYam Institute, Benjamin Anthony brings considerable experience and expertise to his position in the areas of substantive, policy-driven dialogue and debate about the State of Israel throughout the international community.
His portfolio includes the coordination of high-level briefings by senior members of the Israel defense establishment - active and retired - to elected officials, including within the US Administration, the US Senate, and the US House of Representatives, on matters relating to the state of Israel and her strategic relationship and positioning in an international context.
Of particular note is the advisory role he undertook to key members of the Administration on the Israel-Palestinian conflict and potential avenues for its resolution.
An I.D.F. combat reservist, Benjamin is a veteran of service in:
The Second Lebanon War, 2006
Operation Pillar of Defense, 2012
Operation Protective Edge, 2014.
He has served in Judea and Samaria / The West Bank and along Israel's northern border.
To this day, his policy outlook is greatly informed by his military service.
Since 2006, Benjamin has worked with the Israel National Police and the Israel Defense Forces to prepare, write, brief, and oversee presentations by senior-ranked active officials at select graduate schools throughout the English-speaking world and before international policymakers and legislators. He first did so through Our Soldiers Speak, the precursor to the MirYam Institute, an organization he founded during the Second Lebanon War. Through his leadership, that organization generated more than 450 campus lectures on several continents.
A highly sought-after lecturer, Benjamin regularly speaks before audiences at Ivy League colleges and has been the keynote speaker for Israel Bonds, CAMERA, CUFI, and numerous Jewish Federations. In 2013, he spoke at the plenary session of the AIPAC Convention in Washington, DC.
He is a graduate of the University of Manchester in England, where he earned his bachelor's degree with honors. Benjamin earned his master's degree in international relations at the University of Cambridge in the United Kingdom.
For more information, contact Kim Connolly at connollykv@vmi.edu.
Recent speakers in this engaging event series have included:
We invite you to watch and subscribe to our

YouTube channel

playlist featuring the speakers from this series.
---
H.B. Johnson, Jr.'26 Distinguished Speakers
The H.B. Johnson Distinguished Speaker series features top-tier speakers who typically have national reputations and renown in the military, public policy, entertainment, business, or other sectors whose personal stories and leadership insights align with VMI's mission of developing citizen-soldiers of character and integrity.
These events are free and open to the public.
2023 - Peter Leyden: Futurist, tech expert, strategic foresight advisor, former WIRED managing editor & serial entrepreneur. Leyden will be our convocation speaker, and his talk will be on artificial intelligence. Please see the VMI calendar for details regarding this year's Convocation.
---
Peter Leyden has spent his career in various roles figuring out the future and helping others better understand what's coming next.
Since coming to San Francisco at the beginning of the digital revolution to work with the founders of "WIRED" magazine, he has become a thought leader on the future, new technologies, and megatrends. Leyden has given keynote talks for the last 25 years on roughly a monthly basis as a futurist and tech expert working through Keppler Speakers.
He is the co-author of two influential books on the future that were published in multiple languages, including "The Long Boom," and he now writes popular online pieces like his latest, "The Great Progression: 2025 to 2050."
Leyden is the founder of Reinvent Futures, where he works as an advisor taking what he knows about the future and giving strategic foresight to senior leaders of organizations.
He's also a longtime host of physical and virtual events that convene top innovators from diverse fields impacting the future, and in 2023 Reinvent Futures will launch The Great Progression series.
Leyden ended up as managing editor of "WIRED" magazine in the heyday of the 1990s, and he subsequently founded two of his own media startups focused on the future. He learned the futures business working at the pioneering strategic foresight and scenario planning firm Global Business Network with the legendary Stewart Brand. Leyden spent a four-year cycle helping transition politics to the internet and served on Barack Obama's Technology and Media Advisory Committee in his groundbreaking 2008 campaign.
Leyden started his journalism career including working as a foreign correspondent in Asia for Newsweek magazine, and has traveled to more than 50 countries.
He graduated summa sum laude at Georgetown University in Washington D. C. and has two master's degrees from Columbia University in New York. More at PeterLeyden.com.
Past Speakers
General (Ret.) Robert B. Neller, Former Commandant of the Marine Corps, was the 37th Commandant of the United States Marine Corps. Hear his speech given at the 13th Annual Leadership & Ethics Conference.
Staff Sergeant (Ret.) David Bellavia, the first and only living Iraq veteran to receive the Congressional Medal of Honor. Read about his visit from VMI News.
Retired Army Gen. Stanley McChrystal, former commander of U.S. and International Security Assistance Forces, Afghanistan, spoke on lessons learned from his book "Team of Teams: New Rules of Engagement for a Complex World" during our virtual leadership conference held Feb. 15-16, 2021.
Retired Four-Star General Joseph Votel, Keynote for "Disruption: Challenging Leadership at Every Turn" on Tuesday, October 29th at 9 a.m. in Cameron Hall on the Post of VMI
William "Bill" Bennett, Keynote, 2018 Annual Leadership and Ethics Conference "GRIT and the American Character"
Robert Kaplan, Convocation 2016 speaker "Our Current Geopolitical Climate" - watch his speech on Our Current Geopolitical Climate
Lt. Gen. H.R. McMaster "Developing the Next Marshall: Trends in Future Strategic Leadership to 2040" - watch his remarks on our YouTube Channel
Daniel Rodriquez "Goal Setting: Achieving Your Goals"
Kirsten Powers, Convocation 2015 speaker, "Free Speech on College Campuses" - watch her speech on Free Speech on College Campuses
Ray Kelly "A Conversation with Ray Kelly on his Memoir: Vigilance: My Life Serving America and Protecting its Empire City"
Retired Four-Star General Keith Alexander "Ethical Dilemmas Facing Leaders in American National Security" - watch his presentation on Public Privacy and National Security
Retired Lieutenant Colonel Dave Grossman "The Bulletproof Mind: Psychological Preparations for Combat."
Edward Ayers, Ph.D. "The Shape of the Civil War"
Nina Totenberg "The Supreme Court and Its Impact on You."
Mr. Edward Viesturs "No Shortcuts to the Top."
Lieutenant Governor Ralph Northam
---
Caroline Dawn Wortham'12 Speaker Series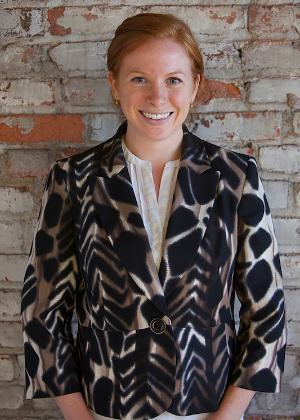 Established by the Wortham Family, this speaker series honors the memory of Caroline Dawn Wortham.
Caroline "Carrie" Dawn Wortham, passed away at the age of 26, on September 5, 2015, in Hanover County, Virginia. In her short life, she readily impacted others as a force for good and sought to serve God with passion. She was gifted with the skills to encourage others and challenge them to excel. Carrie lived fully and was never afraid of hard work...being persistent, disciplined, and driven.
Having vibrant red hair and a direct and poignant wit tempered by compassion, one always knew when they were with Carrie. Though being a skilled athlete and exceptional student with numerous academic and athletic accomplishments at VMI (among others; Cincinnatus Award recipient, President of VMI's chapter of Beta Beta Beta, Regimental S-2 Captain, Women's Track and Field team Captain, and 2011-12 Big South Woman of the Year) she remained humble and selfless.
Carrie graduated from St. Catherine's School of Richmond, Virginia in 2008, going on to earn a B.S in Biology in 2012 at VMI. She then dedicated the next two years to Midwives For Haiti, a nonprofit organization which upholds the vision that "all Haitian women will have access to prenatal care and delivery with the assistance of a Skilled Birth Attendant." Her love for and service to the Haitian people led to the opening of the "Carrie Wortham Birth Center" in Cabestor, Haiti, shortly after her death. Her final months were spent in preparation to matriculate into Marine Corps officer training.
2021 - Amy Chua, Yale Law professor and author, Political Tribes. Watch her talk during the 12th Annual Leadership and Ethics Conference. Read more about the 2021 Evolving Civic Leadership conference from VMI News.
2019 - Poppy Crum, chief scientist at Dolby Laboratories, adjunct professor at Stanford University in the Center for Computer Research in Music and Acoustics and Program in Symbolic Systems
2018 (Inaugural Year) - Milana Hogan, author & chief legal talent officer at Sullivan & Cromwell LLP
---
Convocation & Event Speakers
The CLE sponsors a number of guest speakers at major VMI events. Check the VMI Calendar, which includes an 'Add to my Calendar' button, for upcoming convocation speakers. Information may be pending or subject to change.
Past speakers have included: